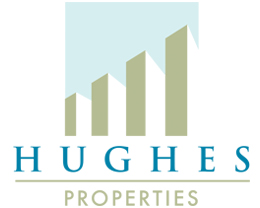 39 YEARS OF EXPERIENCE
Real Estate Development and ownership is a complex science that demands in-depth knowledge of market trends; a deeply analytical yet entrepreneurial approach to identifying opportunities; a hands-on approach to the entitlement and construction process; and attention to operating results including tenant retention and rigorous cost controls; all with the goal of developing high-quality properties that create long-term economic value while minimizing risk.The Hughes Properties team combines their long experience, gained over multiple business cycles and across multiple real estate sectors, to go beyond standard approaches and bring creative solutions and strategies that are tailored to the unique characteristics of each project and the community in which it's located.For over 40 years, we have built trust with our investors, development partners, communities  and tenants by being responsive, reliable, knowledgeable, and transparent.
EXPLORE OUR PROPERTIES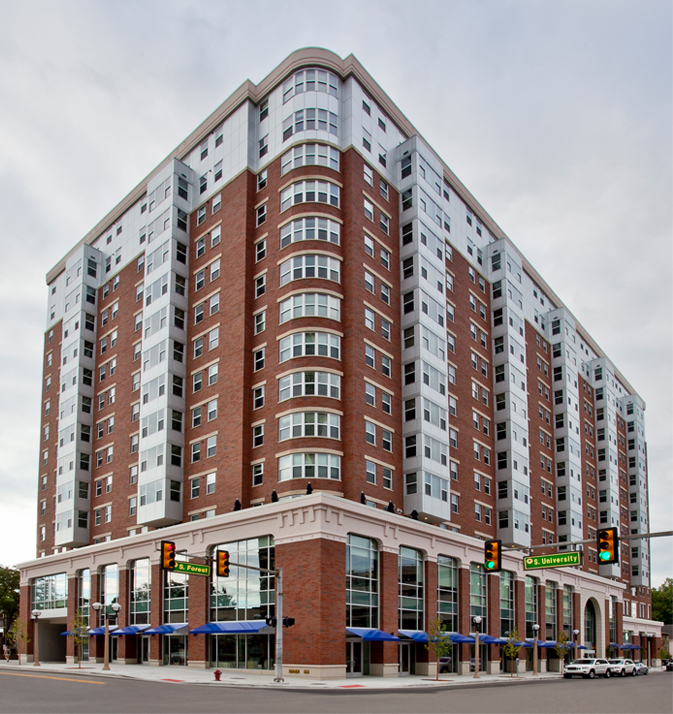 TESTIMONIALS
We at Midwestern Consulting highly value our relationship with Hughes Properties. We find the leadership and project team members at Hughes Properties to be very professional, respectful, and understanding of the development process. They are forward thinking in how they coordinate all the stakeholders on their projects, and very solution oriented.
-Tom J. Covert | Midwestern Consulting
PM has worked with Hughes Properties on a number of projects ranging from property acquisitions to full-scale redevelopments. They are organized, professional and work in a consistent manner that ensures projects stay on track and meet deadlines. They are responsive and communicate throughout a project, no matter its complexity, so there are no surprises.
-Mr. Jamie Antoniewicz, PE | Project Engineer | PM Enviromental, Inc.
Hobbs+Black Architects have worked closely with Hughes Properties on several projects spanning six years, and have great respect and admiration for them as enumerated: complete knowledge of the development process, great integrity, skilled and diligent, insistent on quality of design for project success and community acceptance. We're currently working with Hughes for the design and construction of a major development adjacent to U of M Main Campus, and anticipate the same wonderful results."
-William S. Hobbs, President | Hobbs+Black Architects
Ron and I met when he started working on the first student high-rise on the University of Michigan Campus built since 1964. I feel that it was the most difficult project seen in Ann Arbor in many years. Ron's reputation, dedication, integrity, and skills were the only way this project was brought to completion. After that project, Ron redeveloped the former flagship Border's Book Store in downtown Ann Arbor. It's the most successful and desired retail/office project that the downtown has seen. I'd work with Ron, and stake my reputation and dedication, to any of his future projects.
-Jim Chaconas | Colliers International
It is a pleasure to be a partner with Hughes Properties! I advocate to their dedication and commitment for building quality-based residential and commercial developments. Communities would do well in choosing to team with Hughes!
-Joel W. Rinkel, PE | Senior Consultan | SME
We've had a great working relationship with Hughes Properties on projects in Birmingham and Ann Arbor, Michigan. They know how to set a project up for success in regards to the early work of entitlement. They also understand the long lead time action items that need to be tackled before any dirt is moved and their efforts clear the way for a smooth construction kick-off.
-William Pursifull | Wolverine Building Group
Nowak & Fraus Engineers (NFE) has provided professional land surveying and civil engineering services for several Hughes Properties projects over the years. When we work with the Hughes Team, we are part of the decision making process from the beginning. This partnership allows the project to move forward quickly, efficiently and cost effectively. NFE values working with a first class developer like Hughes Properties.
-Tim Germain, PE | Managing Partner, Nowak & Fraus Engineers